The Browns announced Monday afternoon that defensive end Emmanuel Ogbah has been traded to the Kansas City Chiefs in exchange for safety Eric Murray. The Chiefs also announced the transaction.
Ogbah did not report Monday for the start of the Browns' voluntary offseason workout program while the Browns actively pursued a trade partner, NFL Network Insider Ian Rapoport reported earlier.
With Ogbah, the Chiefs land an experienced player for a retooled defensive front as the team transitions from a 3-4 base defense to a 4-3 front under new defensive coordinator Steve Spagnuolo. In three seasons with the Browns, Ogbah started 40 games and totaled 122 tackles, 12.5 sacks and 29 quarterback hits.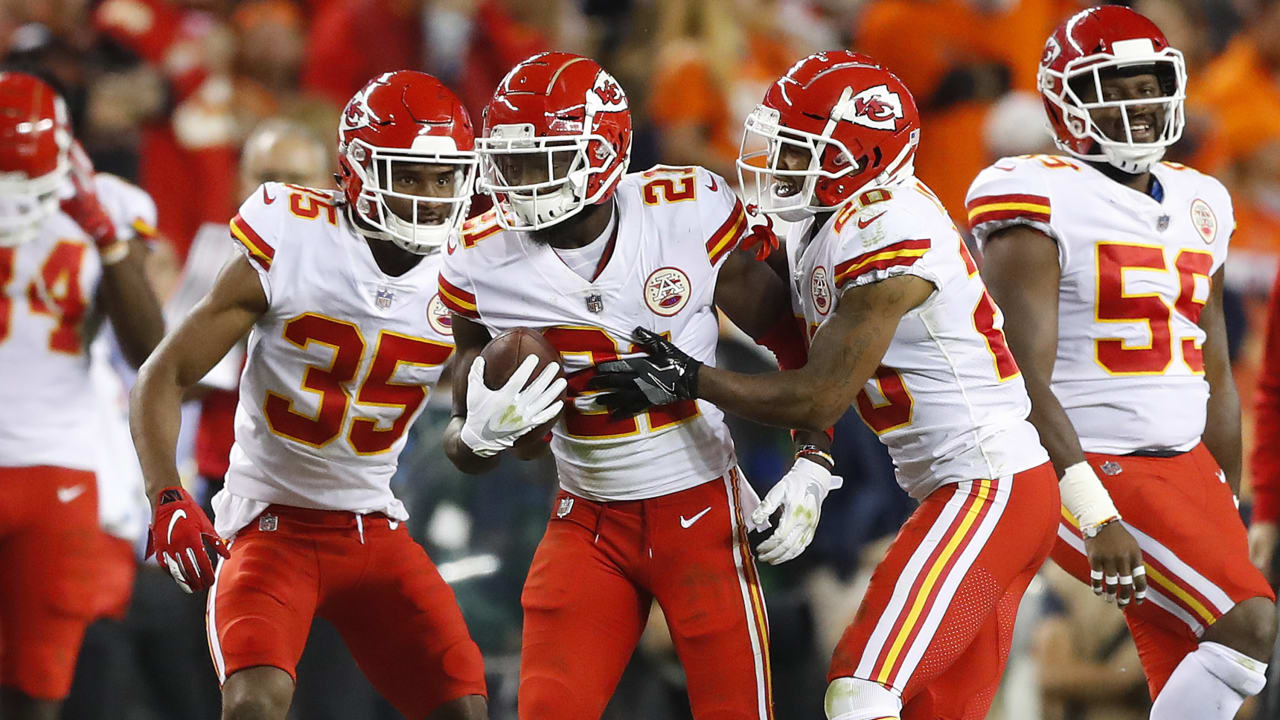 The Chiefs previously signed defensive end Alex Okafor during free agency and the additions of Okafor and Ogbah come after Kansas City parted ways with outside linebackers Justin Houston, who later signed a free-agent deal with the Indianapolis Colts, and Dee Ford, whom the Chiefs traded to the San Francisco 49ers.
Meanwhile, Cleveland gets a player Dorsey knows well. Murray entered the league in 2016 as a fourth-round draft pick with the Chiefs while Dorsey served as the general manager.
The 25-year-old Murray, a converted college cornerback, provides versatility on the back end of coverage and replaces safety Derrick Kindred, who was released earlier Monday.
On his three-year career, Murray has appeared in 45 games with 11 starts, totaling 72 tackles, a sack, an interception and seven passes defensed.
Strong safety has been interesting for the Browns this off-season. They traded Jabrill Peppers to the New York Giants as part of the deal for wide receiver Odell Beckham Jr. At that point, the starting job was believed to be in the hands of Derrick Kindred, who was released in the days to follow. General Manager John Dorsey acquired safety Eric Murray from the Kansas City Chiefs and signed veteran Morgan Burnett. Those additions do not preclude Cleveland from taking a long-term replacement early. Murray is best known for his special teams prowess.
The team also has pressing needs at outside linebacker and cornerback. There is potential to address the tight end, running back, defensive tackle and the offensive line positions. While there are capable starters on the roster at each of those positions, the team could benefit from building depth.
The Cleveland Browns and Kansas City Chiefs agreed to a trade on Monday afternoon, which will send safety Eric Murray to Cleveland and Emmanuel Ogbah to Kansas City.
This deal makes a decent amount of sense for both sides in terms of need, as the Browns recently traded starting safety Jabril Peppers to the New York Giants as a part of the Odell Beckham Jr. trade and also released Derrick Kindred earlier this week. The Browns were also the worst special teams unit in the NFL last season by quite a distance, and Murray has been terrific there in the past, earning an 86.4 special teams grade as a rookie in 2016 which was worth about a fifth of a win above replacement. While Murray has mostly struggled along with the Chiefs' defense over the past two years, allowing a 103.6 passer rating into his coverage and committing nine penalties, he's likely to offer value as a reserve if he doesn't end up starting.
The Chiefs, fresh off of acquiring the multi-talented safety Tyrann Mathieu early in free agency after drafting Armani Watts in the fourth round a season ago, have been in the market for new (and different) edge players in new defensive coordinator Steve Spagnuolo's new scheme. They jettisoned franchise tag recipient Dee Ford last month while acquiring Alex Okafor in free agency, and while Okafor promises to be a more complete player than Ogbah, whose career has been in decline since a decent rookie year in 2016, he has had his moments during his first three years in Cleveland having mostly played on the left side of the defensive line the last two (Okafor has mostly played on the right side).
Ogbah has tallied 98 pressures and 62 stops since being selected at the top of the second round in 2016, and he will compete with two other second-rounders looking to improve on underwhelming starts to their career in Tanoh Kpassagnon and Breeland Speaks. With their biggest need being cornerback in the upcoming draft, the Chiefs have put themselves in a position where they don't have to reach and draft for bodies along the defensive line later this month, only opting for edge talent should it offer substantial value relative to when they end up selecting.
While this move will not move the needle with respect to win totals or Super Bowl odds, it's a sign that both teams are past the phase of developing their identity as a football team during the 2019 offseason, and are focused on fortifying their depth at positions of need.
Prisco regraded all 32 draft classes from 2016 for a feature posted to CBS Sports on Monday. The Chiefs drafted nine players in 2016, and only four of them are still on the team. But two of them — Chris Jones and Tyreek Hill — have developed into high-end players. The presence of Jones and Hill as well as the successful trade the Chiefs made out of Round 1 (pick 28, pick 249 to San Francisco for pick 37, pick 105, and pick 178) pushed Prisco to upgrade his original grade of B-minus to an A.
"They traded their first-round pick to the 49ers for three picks," wrote Prisco. "That gave them nine picks in the draft. They hit big on two of them. Second-round defensive tackle Chris Jones is a rising star. Fifth-round receiver Tyreek Hill is already a star. Fourth-round safety Eric Murray has started at times and fifth-round receiver Demarus Robinson has been a contributor. They missed on third-round corner KeiVarae Russell."